Industry stakeholder and player since 1988
NARTO is the umbrella Organization of all commercial vehicles owners in Nigeria engaged in haulage of Petroleum Products, General Cargoes, and movement of passengers, within the Country and the entire West-Africa sub region
Since 2006 till date has established a business relationship between Our Members and American Trucks Manufacturers, participating in Trucking Shows and purchase of Trucks and Parts
To promote and protect the interest of NARTO members in the road haulage Industry in Nigeria and generally those of Nigerian Road Haulage and Commercial Transport Operations
Subscribe to our monthly e-Newsletter, and get a roundup updates of news, events, views, debates, opinion and NARTO's activities within the road transport industry and so much more
NARTO has made significant contribution to the National economy. Apart from accounting for a large percentage of revenue to government vide taxes, rates and levies of kinds, NARTO is the biggest employer of labour next to the Federal Government. For every sided truck, for example, about twenty people derive their livelihoods excluding their dependent's.
Chief Aloga Ogbogo
Executive Secretary (NARTO)
"Trade protection and promotion of members interest is paramount to the objective of our Association…"
NARTO will appear, make, defend and or send written or verbal representations as it relate to the carrying of the business of commercial road transportation in all its ramifications before any government, be it federal, state, local or other constituted authorities for the purpose of protecting and promoting the interest of her members.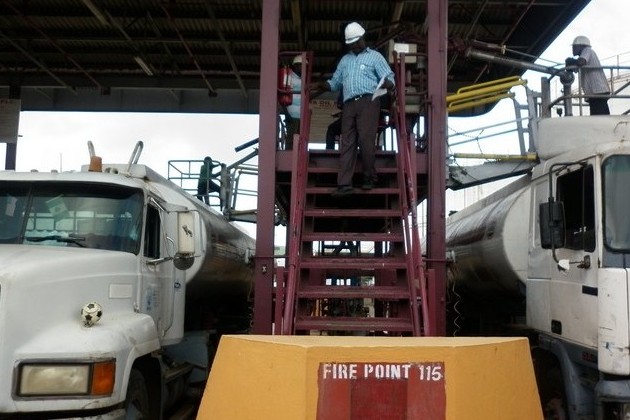 National Executive Officers
Alhaji Yusuf Lawal Othman
Alhaji Yusuf Lawal Othman, National President of Nigerian Association of Road Transport Owners…
A Leader In The Industry
We are the mouthpiece for the projection and articulation of transporters interest in Nigeria;
Engaged the Federal Government periodically on freight rates


Implemented a joint welfare insurance scheme for tanker drivers

Successfully lobbied against multiple taxes, rates and levies which culminate in decree no. 21 of 1998 now act.
NNPC is the state oil corporation which was established on April 1, 1977
TUC is a registered labor center inaugurated 8th of August, 2005.
NPA is a federal agency that regulates and governs Nigerian seaports.
NACCIMA is umbrella organization for affiliate member Chambers in Nigeria
PTD is a branch of Nigeria Union of Petroleum And Natural Gas Workers.
Standards Organisation of Nigeria is the apex standardization body in Nigeria.
IPMAN was established by a decree in 1978 by the then Military Administration
Nigerian Shipper's Council is the economic regulator of Nigerian seaports.